Nebraska Fire Chiefs Leadership Symposium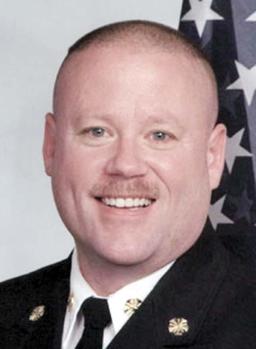 6th Annual Leadership Symposium
Holiday Inn in Kearney, NE
March 26 & 27, 2022
8:00 am - 5:00 pm (Both Days)
Speaker: Richard B. Gasaway
Programs: Flawed Situational Awareness: The Stealth Killer of First Responders & Leader's Toolbox: Best Practices for Leadership Success
Speaker Bio:
Richard B. Gasaway worked as a first responder in three public safety organizations including serving 22 years as a fire chief. After completing his distinguished 30-year career, Dr. Gasaway founded Situational Awareness Matters!, a consulting and teaching organization dedicated to improving how individuals, teams and organizations develop situational awareness as a foundation for improving workplace and personal safety.
His training website (SAMatters.com) has been visited by more than four million people from 156 countries.
As a professional speaker and author, Dr. Gasaway has contributed to more than 400 books, book chapters and journal articles on topics related to leadership, safety, situational awareness and high consequence decision making.
His best-selling books, Situational Awareness Matters Volumes 1, 2 & 3, Situational Awareness for Emergency Response, and Fireground Command Decision Making, serve as essential guides for helping individuals and teams develop and maintain situational awareness while making high-stress, high-consequence decisions.
Dr. Gasaway has earned the Certified Speaking Professional designation – the highest honor awarded by the National Speakers Association and was inducted into the Minnesota Speaker Hall of Fame in 2021. His high-energy, humor filled presentations are loaded with valuable, actionable takeaways – as proven by his 2,500+ program and keynote address invitations throughout the United States, Canada, The United Kingdom, Netherlands, Belgium, Hong Kong, New Zealand and Australia.
You can learn more about Dr. Gasaway and his mission by visiting his websites: www.RichGasaway.com and www.SAMatters.com.